Discover the finest JBL headphones available in the market today. Known for their exceptional sound quality, durability, and innovative features, JBL offers an immersive audio experience that appeals to music enthusiasts, gamers, and professionals alike. In this comprehensive guide, we present a curated selection of the best JBL headphones that you must buy. Join us as we explore their standout features, benefits, and why they deserve a spot on your audio wishlist.
JBL Quantum 800: Unveiling Next-Level Gaming Audio
The JBL Quantum 800 stands out as a premium gaming headset that delivers unparalleled audio performance. Powered by 50mm drivers, these headphones offer an immersive soundscape, allowing gamers to precisely locate in-game audio cues. Experience true realism with QuantumSURROUND technology, which creates a three-dimensional audio environment. The Quantum 800 also features active noise cancellation, a detachable noise-canceling microphone, and customizable RGB lighting, making it the ultimate choice for discerning gamers.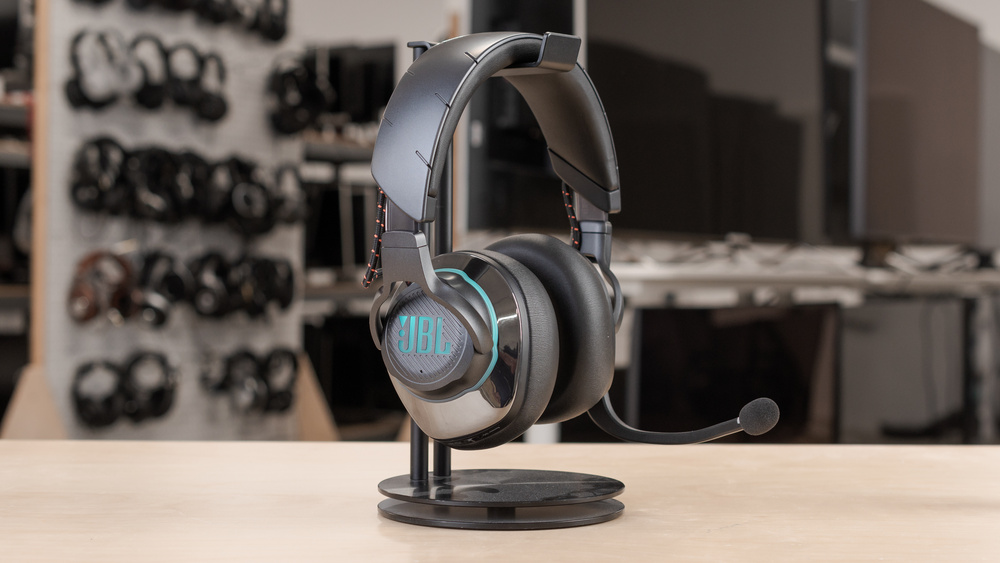 JBL Free X: Embrace True Wireless Freedom
For those seeking the convenience of true wireless earbuds, the JBL Free X is a must-have accessory. These compact earbuds combine JBL's renowned sound quality with deep bass and crystal-clear highs. Designed for comfort, they offer an ergonomic fit and an IPX5 water-resistant rating, making them ideal for workouts and outdoor activities. With a remarkable battery life of up to 24 hours and intuitive controls, the JBL Free X provides ultimate freedom for music on the go.
JBL Live 650BTNC: Immerse Yourself in Wireless Bliss
If you desire wireless headphones with active noise cancellation, the JBL Live 650BTNC is your ideal companion. These over-ear headphones deliver a balanced and immersive audio experience. Immerse yourself in your favorite tunes while the active noise cancellation eliminates external distractions. With an impressive battery life of up to 30 hours and rapid charging capabilities, the Live 650BTNC is perfect for long commutes, travel, or extended listening sessions.
JBL Reflect Flow: Elevate Your Fitness Experience
Tailor-made for sports and fitness enthusiasts, the JBL Reflect Flow is a pair of true wireless earbuds that unite premium sound quality with rugged durability. Boasting an IPX7 waterproof rating, these earbuds are both sweat-proof and waterproof, making them ideal for intense workouts and outdoor adventures. Enjoy a secure fit thanks to the ergonomic design and easily manage music and calls with the customizable touch controls. The Reflect Flow offers an impressive battery life of up to 30 hours, ensuring uninterrupted music during your most demanding fitness sessions.
JBL E55BT: Wireless Elegance for Everyday Use
The JBL E55BT epitomizes style and versatility, making it the perfect wireless over-ear headphone for everyday use. Experience comfort during extended listening sessions with its ergonomic design and plush ear cushions. Enjoy rich and dynamic sound through the powerful 50mm drivers, while the built-in microphone enables convenient hands-free calling. With a remarkable 20-hour battery life and a range of stylish color options, the E55BT is an audio accessory that complements your personal style.
Conclusion: Elevate Your Audio Experience with JBL Headphones
JBL continues to set the standard for exceptional audio solutions, and the headphones featured in this guide showcase their commitment to quality and innovation. Whether you're a passionate gamer, a fitness enthusiast, or a music aficionado, there is a JBL headphone tailored to your needs. From the immersive gaming experience offered by the Quantum 800 to the true wireless convenience of the Free X, these headphones deliver outstanding sound, durability, and style.